Whether you've been with me since I started my consulting firm over seven years ago or you're a brand new follower, we've got customer experience on our minds—and for good reason. Customers are the competitive differentiator and we are responsible for them – yet we struggle to keep their loyalty and grow our business.
Let's face it, effecting customer change is hard work and often times met with confusion, resistance and difficult-to-prove return on investment.

Since my article, The Remarkable ROI of Customer Experience: Seven Secrets Unlocked, I've experienced an outcry from professionals like you, requesting more information, guidance and mentoring.
Many CX experts today stay in the clouds with strategy that sounds great but doesn't offer real tactics or steps to help you succeed in your daily job.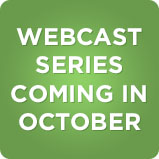 Because of this apparent gap and limited access to personal mentoring, I've created a series of exclusive webcasts to help you focus on customer experience value and to deliver successfully on your initiatives; step-by-step. But first, I need your help.
To be sure I'm covering the most important topics, challenges, and opportunities in the most complete way, can you do me a favor? Can you answer a few quick questions so I can deliver the right information for you in these webcasts?

Thank you for your feedback. Thank you for your time. Thank you for allowing me to spread relevant, leading-edge, and proven CX value. Learn more about my new
Customer Experience webcast series
!