Greetings from gorgeous New England! Survey results are in and here's what's on your mind: losing customers, declining account value, and spinning your wheels to prioritize customer efforts that make powerful impacts. You need to know where to start, what to do and how to stimulate higher customer loyalty and revenues — while getting bigger returns on your investment.
Get out of the clouds and down to the ground with tactics that get real results – right now. My new webcast series takes you there.

Don't chitchat – or worse — beg bosses, colleagues and directs to focus on customers as though your business depends on it – NEWS ALERT — it does depend on it. No playbook to follow, best practices to implement or mentor to call. What a struggle — but we're going to change that with the power of provable numbers and I'm going to show you how.
Use your metrics! CX metrics, revenue estimators and ROI calculators to convince the crowd! Yes, we have proof.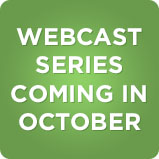 I categorize CX metrics into two groups — high impact and lower impact. Increases in low metrics contribute little or nothing to revenue — while high impact metrics concretely impact the rise and fall of revenues.
You'll get far more revenue and happier customers if you increase customer retention rather than satisfaction.


Learn more and get your free CX Metrics here.
With dozens of CX projects on your plate, choosing the right ones will define your success. This challenge begs other questions like — what does the company consider important? NPS, customer satisfaction, retention, account expansion? All metrics matter but the reality is, some matter more than others.
Want to know more? We're only weeks away from launching a webcast series that will change your entire perspective about customer experience in SMB and Fortune 200's. Stay with me! And stay tuned.