Companies believe that they already understand their customers and their customers' experience. In reality, few truly do—and that discrepancy leads to service breakdowns, less-than-optimal experiences, weak loyalty, and ultimately, lost brand reputation and decreased long-term growth.
Superior customer experience and realized product value are the competitive battleground for virtually all businesses—and the war against customer churn is waged daily. The reality about churn is that customers quit after numerous service mishaps occur (sometimes the same issue repeatedly) over a lengthy period. The accumulation of all these mess-ups finally breaks the proverbial camel's back; when the company doesn't intervene soon enough or in the right ways, customers are resentful and take their business elsewhere.
Customer journey mapping, a vital anti-churn strategy, investigates and documents the end-to-end experience throughout the customer lifecycle, from product development to service renewal. In conjunction with voice of the customer (VoC) sentiment and employee feedback, there is no better way to understand and resolve customer experience issues than to develop a comprehensive map detailing their complete journey through every touch-point. Opportunities for the organization's improvement, in terms of people, processes, policies, technologies, and key intersections, become crystal clear fairly quickly.
In a nutshell, here's why customer journey mapping is so important: Buyers typically expect an ideal experience when purchasing a product or service that they think will finally meet their needs. They anticipate feelings of satisfaction and success in finding something they want, going through the purchase process, and enjoying what they bought. Customers also notice and remember this experience—the ease or annoyance of it—even if they're not consciously thinking about it.
For any brand striving for growth and repeat business, customer lifecycle quality must become a top priority. Achieving higher customer retention requires looking beyond the one sale, to see your company not as a single-transaction business but as a long-term service provider, nurturing relationships to create the ties that bind. Can you see how that mindset changes the significance of every interaction with a customer? A call is no longer merely a call: it's an important step in a long-term relationship continuum, a step within a process that you intend to last a lifetime.
Let's look at a point of view on customer journey mapping from David Metcalf, Head of Customer Experience at Porsche Cars. He says, "I work in a world where customers are uncompromising in their expectations; it's an amazing brand—one which implicitly promises so much. It's my job to ensure that every customer feels valued and enjoys an experience that is worthy of the Porsche badge."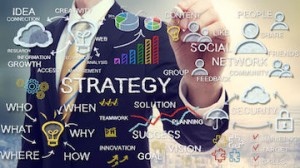 The key at Porsche, according to Metcalf, is to build personal, lifelong relationships by getting to know people and treating everyone as an individual. Porsche conducts journey mapping that details all of their customers' experiences with the brand and examines the emotional responses evoked in these relationships, from the first test-drive impression and talking with dealership staff to servicing the car. He emphasizes, "It's important to learn who the customer is and what they are saying and thinking, but it is also important that everybody in the business, even those who don't consider their role as being connected to the customer, feels like they have a part to play."
As an aside, Metcalf notes that any customer who puts down a deposit is automatically invited to a Porsche center at Silverstone, the "home of British motorsport," where they're treated to test-drives and lessons in high-performance vehicles along with breakfast, lunch, and tea—a perfect kick-off to this luxury-based relationship and a nearly sure-fire preventive of buyer's remorse. That anecdote highlights how a unique post-sales approach can start the relationship off on the right foot (even if you're not selling Porsches). What's your company's approach once the sale is made?
The map of your customers' journey through your company, combined with customer and employee interviews and VoC data, provides a full service experience composite. Then, when you see that composite, you can ask and answer these critical questions: What are your customers' functional and emotional needs? How are you meeting—or failing to meet—those needs? How cohesive or disjointed are customers' experiences across your organization, and what will you do about it?
Outside-in customer journey maps identify experiences with all service channels, from phone and online support to self-service to social media. They guide the layering of key performance metrics, accountability, and responsibility around the customer experience throughout the company, so internal clarity and accountability can be ensured at every stage. Journey maps also identify highlights and lowlights, enabling leaders to set long- and short-term priorities to optimize the customer process, create revenue growth and cost reductions, and provide consistent, repeatable customer experiences.
A second type of mapping—one that's very important to a software as a service (SaaS) company's success—is product lifecycle adoption journey mapping. Given a churn-vulnerable business model of services offered monthly, often withou a contract (plus mounting pressure from Wall Street to increase retention and accurately predict revenue), I urge SaaS companies to take advantage of this technique. Add to that today's emerging health monitoring technology, now available through Totango, Gainsight, and Bluenose: this allows you "to individualize health score monitoring and to set up necessary signals to measure and manage leading indicators along the lifecycle, resulting in higher customer engagement and success," according to Totango. (For more on the customer journey for Cloud technology/SaaS companies, see this brief overview from Totango's Chief Customer Officer, Omer Gotlieb.)
Having led customer journey mapping for many of my own clients, I've distilled my insights into the points below:
Keep It Simple. Design and document logical, easy journey processes—this benefits customers and employees alike.
Be Systemic. Find the "one best way" for your end-to-end process that enables the highest quality and delivers consistent, repeatable experiences.
Be Smart. Ensure that those highest-quality processes also deliver faster journey cycles for customers and entail the least cost for the company.
Focus. Find your "moments of truth": those key points at which, if you don't get it right with the customer, you lose trust, credibility, and possibly their business.
Relate. Move from being transaction-minded to relationship-centered. Focus on opportunities to build lasting customer relationships versus processing individual transactions.
Validate. Map the actual current-state journey and complete a cross-department validation. Aspects of the journey are sometimes assumed, misinterpreted, or not actually happening, so verification is crucial.
Don't Fumble. Pay particular attention to department handoffs, transitions, and especially dependencies throughout the journey, as this is where customer-impacting challenges occur. Bust down the silos while defining clear responsibility.
Involve Employees. Post your journey map and let the entire company weigh in. This sounds like a lot of work, but it's an invaluable way for employees to learn and to offer feedback on the current map as well as ideas for the future, ideal-state customer journey.
Invite Customers. Involve a few customers to get their perspective, or at the very least, consider their input as gathered from your VoC program. They are the ones on the journey, after all.
Think Ahead. Create the ideal, future-state customer journey map, and a plan to achieve it, along with your employees. Watch employee engagement rise as they make company decisions that positively impact customers.
Get Results. Measure progress against customer success metrics and adjust when needed.
The approach I'm recommending is not easy. It's not a quick fix, nor should it be. Whether you're mapping the customer journey across the entire company or through the lifecycle stages of product adoption, remember that it's truly a process, like a marathon, not an event, like a sprint. But as you undergo the effort, you'll make vital changes to increase customer happiness, decrease unhappiness, and create more loyalty across the board.
Throughout my career, I've seen the discipline of customer experience emerge, expand, evolve, and now begin to prove its tremendous value—and that value, along with a clear supporting strategy, should not be underestimated. The ability to champion customer experience excellence company-wide is, quite simply, the lynchpin to retaining, expanding, and acquiring new revenue. The creation of a customer experience strategy—and its unwavering, flawless execution—is vital to achieving a sustainable edge over competitors.
Stay tuned over the coming weeks as I delve more deeply into these key elements. This eight-article series will give you valuable insights and guidance as you plan, develop, and implement your own customer experience strategy.
Ready to move forward more quickly? Interested in personal assistance? Let's chat. Please sign up for my complimentary one-hour Customer Insight Strategy Session by calling our office at 617.848.4589 or emailing [email protected].
Lori Carr is a customer experience pioneer and expert. Working with Fortune 500 companies for the past 25 years, she helps popular brands and emerging brands to dramatically increase retention, loyalty, and profitable revenues.